Please read through our Frequently Asked Questions below and if your question is still unanswered please complete the form and the bottom of the page and we will get back to you.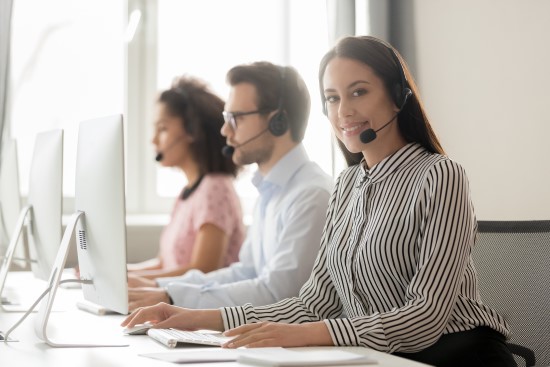 Ordering /Billing Questions

We supply the excellent TP-Link Deco M4 Mesh WiFi Router (Single Unit). Additional Deco M4's can added at any time to increase the WiFi coverage.
Yes, please select wires only option when ordering your broadband. Please note that your router will need to have an Ethernet WAN port. ADSL and FTTC routers are not suitable.
We only offer pure fibre to your home broadband using the OFNL network. No copper wires are used in the connection to your house. This type of broadband is faster and more reliable than traditional ADSL and FTTC broadband.
No, a phone line is not required for our broadband service. We do offer a phone line should you still need a phone line.
We offer Direct Debit, Credit/Debit Card and Bank Transfer.
We invoice you on the 7th or 14th of the month and payment is taken on your selected payment day via Direct Debit except your first invoice where payment will be taken on or just after your install date. All services are billed in advance except telephone call charges which are billed in arrears. If you wish to have a different day for your Direct Debit payment please email
hello@ktel.co.uk
When a new invoice has been created, it will be placed in your account area on our website. We will notify you by email that there is a new bill to view or download.
Please check your spam/junk folders for the email. You may wish to add our email address hello@ktel.co.uk to your contact list to reduce the chance of it being directed to your junk folder.
All the new connections and transfers have a 12 month contract.
No all broadband connections we provide have unlimited usage. We also do not traffic shape your connection (we do not slow you down in peak periods).
Yes you can alter the connection speed during the minimum period, please send us a message using the form at the bottom of this page.
No we will not put the charges up during the minimum contract period. The only change to the price that may occur is if the UK Government alters the rate of VAT that is applied to the service.
Yes ,we currently offer unlimited anytime calls to UK landlines and UK mobiles. This phone package costs £8 per month including line rental.
At this time it is not possible to choose your phone number.
Yes, we can port the majority of numbers to your new phone line. We need to see proof that you currently have this number. ie A copy of a recent telephone bill. It typically takes 2 weeks to port a number to our systems. Your old telephone number must remain active during this period. There is a £15 charge for this service.
The activation fee is £30, and is payable on the first invoice. There is also a £8 router delivery charge for all orders that include a router with self install.
Your first invoice will include services from your install date to the end of the following month, along with any activation/transfer fees and router delivery charge. (We align your services with our billing period which is the end of the month.) e.g. If your install date is 18 April 2021, then you will be charged for service from 18 April 2021 to 31 May 2021, plus activation/transfer fee and router delivery charge. All services are paid for in advance.
Yes, we use cardboard that is recyclable along with starch based void fill (Looks like polystyrene chips but it is not!) The starch based void fill can be put straight into your green bin or added to a compost bin.
We can activate your broadband within 2 working days provding that all the fibre cabling is complete into your property. If the fibre cabling has not yet been completed for your property we will endeavor to get you connected within 6 weeks.
Getting Started

1. Locate the ONT in your property, this piece of equipment is often installed on a wall in a white cabinet in the cupboard under the stairs or in the hallway cupboard.
2. Connect the Ethernet cable (Supplied) to LAN Port 1 of the ONT and connect the other end to the WAN (Port 1) of the Router.
3. Connect the power supply of the router and switch on at the wall. After about 2 minutes the Router is ready to use. Please connect your wireless devices using the Wireless details included in the packaging. Enjoy!
4. To access advanced features of the router including parental control, on your mobile phone please visit the app store and install the 'TP-Link Deco' app, open the app and select 'Log in'. Your login details are included with the router in the box. Please see our router setup guide included with your router or you can download it.
Download the Router Setup Guide
Please connect your telephone to one of the normal type telephone sockets in your home. If your developer has not included telephone sockets in your home then, 1. Locate the ONT in your property, this piece of equipment is often installed in the cupboard under the stairs or in the hallway cupboard.
2. Please plug your telephone into the ONT, Phone Port 1. (An adapter supplied with your ONT maybe required).
Download the Telephone Setup Guide
Please connect your router WAN port to LAN Port 1 on the ONT. Please select the PPPoE option when setting up your router, please use 'ktel' for both username and password.
Wireless and Troubleshooting

We recommend where possible to install the router in the centre of your home so that the signal gets a fairly even spread throughout the house. In larger houses or in houses where a large amount of steel has been used in the construction you may still have some blind spots. To help eliminate blind spots we can supply additional WiFi Mesh access points to improve coverage. Each additional access point costs £45 including delivery. You can have a total of 9 additional access points on your network. You are unlikely to need more than 3 additional access points in the average home.
The are number of reasons why this can occur.

1. WiFi is subject to interference and its performance can be greatly affected by some types of building construction. Please try testing in close vicinity of the router with no one else using the internet.

2. Many devices are using the internet at the same time, eg. someone is streaming a film on the TV, someone is playing a game on a games console etc. If you have several devices using the internet at the same time on our slower packages you may find the connection is not quick enough for all your needs.

3. There is a problem with the router. Please switch off the router for 10 seconds and then switch back on. After 2-3 minutes your internet will be back to normal. Please perform a speed test using an ethernet cable. If you are still having problems, please feel free to contact us and we will investigate.
To perform a speedtest please connect a laptop/PC using an Ethernet cable to Port 2 on the router and visit
https://www.ofnl.co.uk/speedtest
and click 'Go' once the page has fully loaded. We do not guarantee the speed when tested via a wireless connection.
Please complete the form below to send us a message